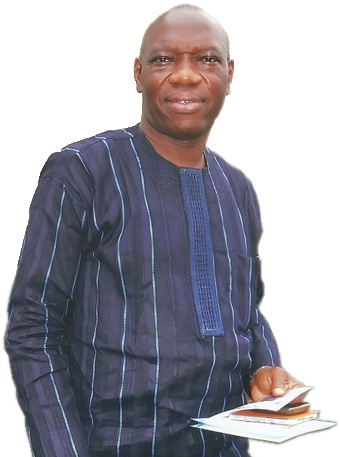 Engr. Stanley Da`Silva is the current President of LASCOFIS prior to becoming the President of the Apex Credit Union in the State, He has carve a niche for himself right from his primary society at the Federal Ministries of Transport and Aviation, NCAA, FAAN, NAMA, and AIB Cooperative multipurpose society Ltd where he rose to be the President and as well the President of Lagos Island Multipurpose Union (LIMCU) the Secondary Union of his society.
He distinguished himself within the cooperative movement of Lagos State that he is refer to as the man with the " Midas Touch" sequel to the infrastructural, social and economic development he brought to his primary society  and that of the Union within the shortest period where he made these cooperatives the envy of others as he took it from obscurity to limelight and won several awards and accolades from cooperators across the state and country.
He is an Engineer by profession who studied at the Hindustan institute of Engineering Technology, Madras India and University of Lagos
He started his working career with the Ministry of Aviation as an Aircraft Maintenance Engineer, he  has also worked with Federal Civil Aviation Authority(FCAA), Directorate  of Safety Regulation and Monitoring (DRAM), Nigerian Airspace Management Agency (NAMA), Nigerian Civil Aviation Authority (NCAA) and today he is the Acting General Manager of Navigational Aids Flight Inspection & Surveillances(NAFIS) a Department under the Director  General's Office of the Nigerian Airspace Management Agency(NAMA).